SAVE 60 MINUTES A MONTH
Is your wardrobe specifically a storage space for your clothes and accessories? Sure. But is it helping you be more productive in life each day? Not a question frequently asked, is it? While we all understand the importance of keeping our wardrobes neat and organized, have we really given its functionality a thought? Let's do that.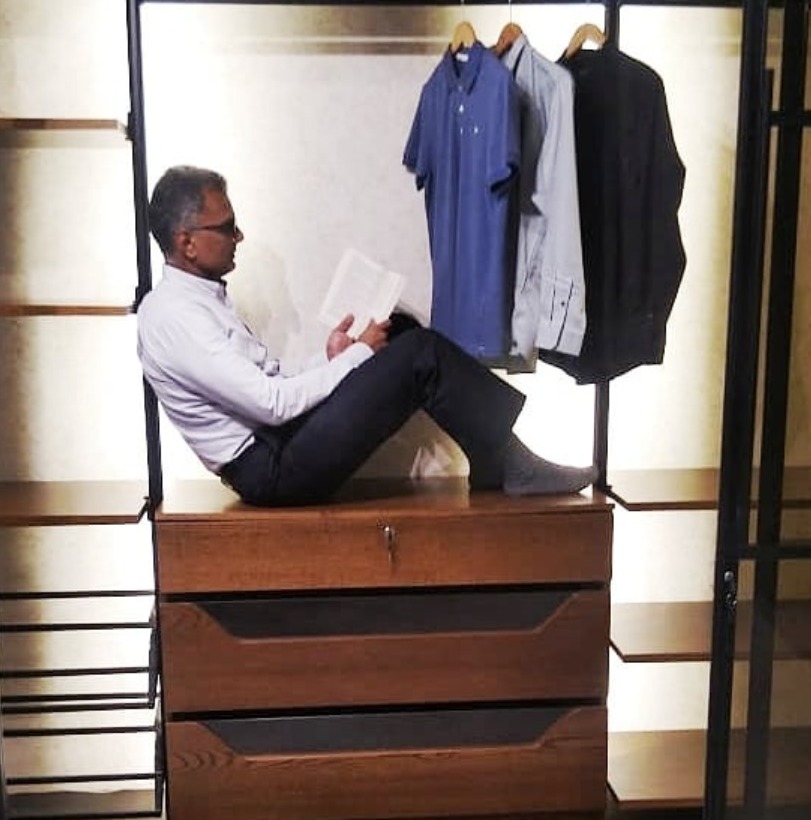 DON'T TREAT IT LIKE A STORAGE SPACE
To an extent, we all are victims of the 'hoarding mentality'. Be it a sweater from school that we'd never wear again or the eight pairs of extremely uncomfortable heels we can't walk in, we still end up storing them, because God forbid, what if we need it SOMEDAY? Well, let us break it to you. You never will. So, declutter your wardrobe and donate the things you haven't used for over two years. Not only will this give you additional space but also make it easier to find the things you really need.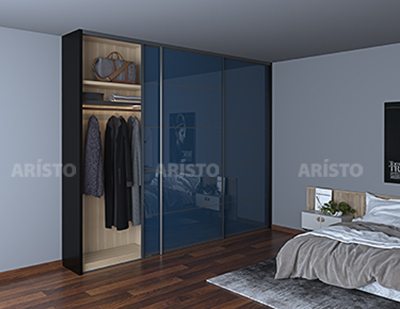 CATEGORIES ARE CRUCIAL
Be it based on your day-to-day needs, occasion based or even clothing category based, whichever classification makes most sense to you, sort out sections in your wardrobe for storage accordingly. This will save you a lot of time each day because you'll know where to look for a particular item and its options.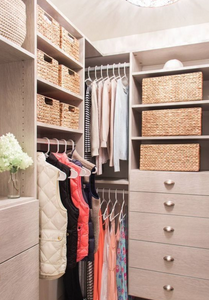 Picture Courtesy: Pinterest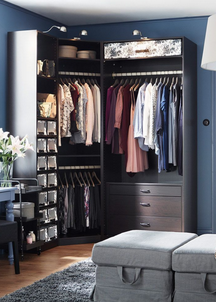 WHAT ALL DO YOU NEED WHILE GETTING READY?
Typically, one gets dressed, finds the right bag and shoes, socks and scarves if needed and even jewellery for the final spark. How about you create sections for each of these so that while you're getting ready you don't waste any time walking down the hall to find your shoes or to your washroom to look through the accessories. Believe it or not, every five minutes you waste doing this each day dramatically accumulates over the year. Why not save that time and spend it on a longer nap instead?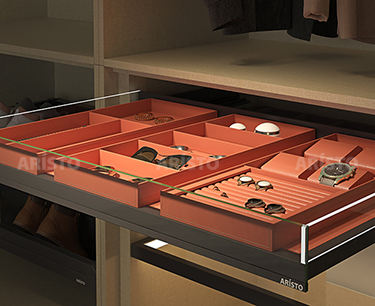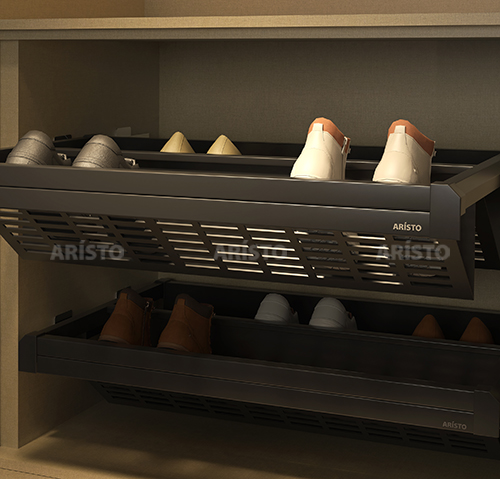 MIRROR DOOR WARDROBES ARE A BLESSING
While most people traditionally use a dressing table to get ready, modern design trends are picking up on mirror wardrobes that allow you to swiftly put together a look for the day while all changes are well within your reach. Our mirror wardrobes are designed to help you do just that, while adding an interesting element of design to your bedroom.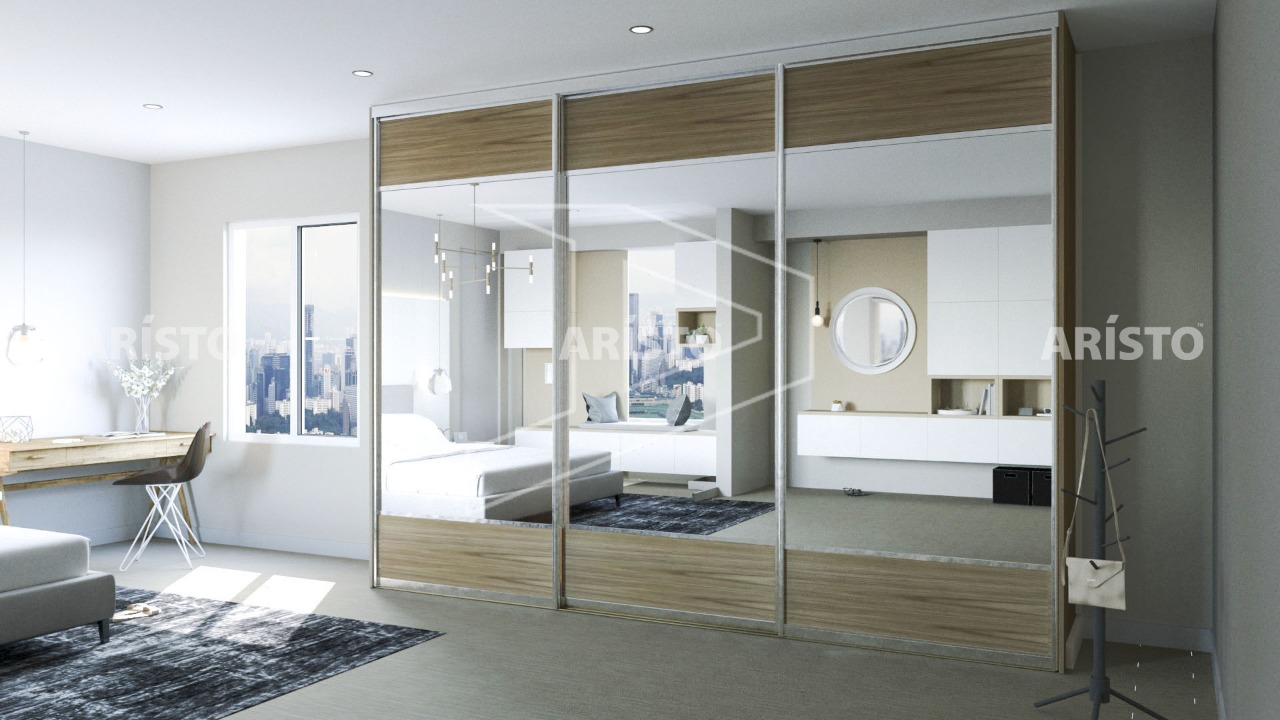 WALK IN TO WALK OUT
It's no surprise that a walk-in closet is and has been for quite some time, everyone's absolute favourite. If your home allows you the space to create one, you should definitely consider it as it adds to the efficiency of your day-to-day actions before you go out as well as when you come back home.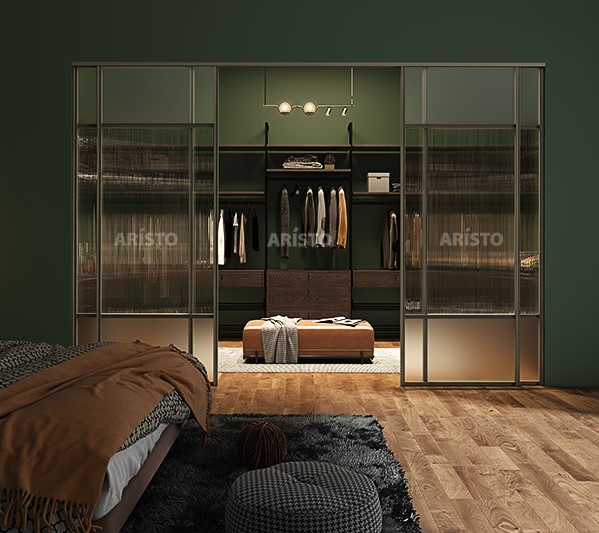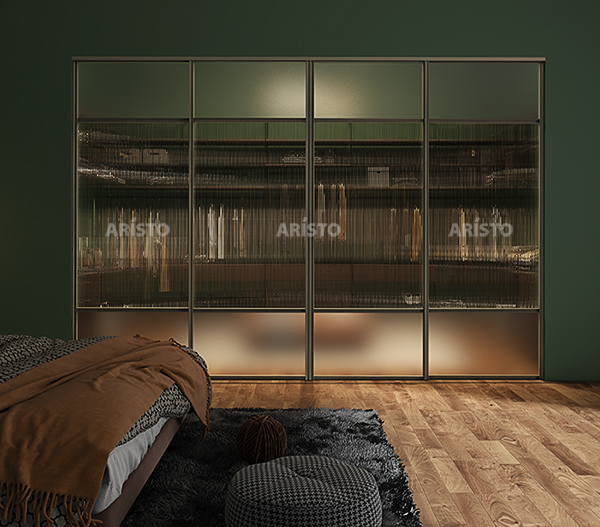 READY TO WEAR
While categorizing your outfits can save you time, if you assign a section within your wardrobe that can be used to store your next day's look, your mornings will be much less chaotic.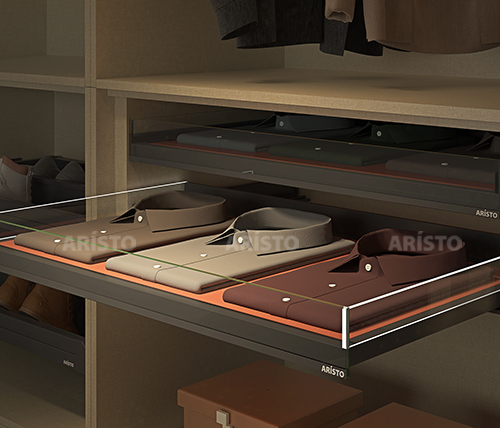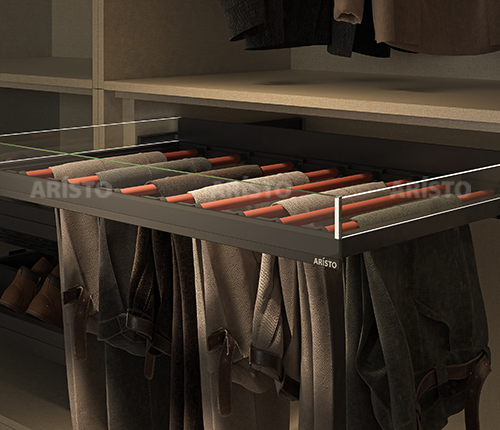 DO NOT FORGET
How often do you panic and forget essentials like wallets, laptop chargers, keys, body mist and sunglasses? More often when you love changing your bags depending on where you're headed. Let a shelf in your wardrobe be the space where you store these essentials so that it's easy for you to go through them each morning and pick things you need.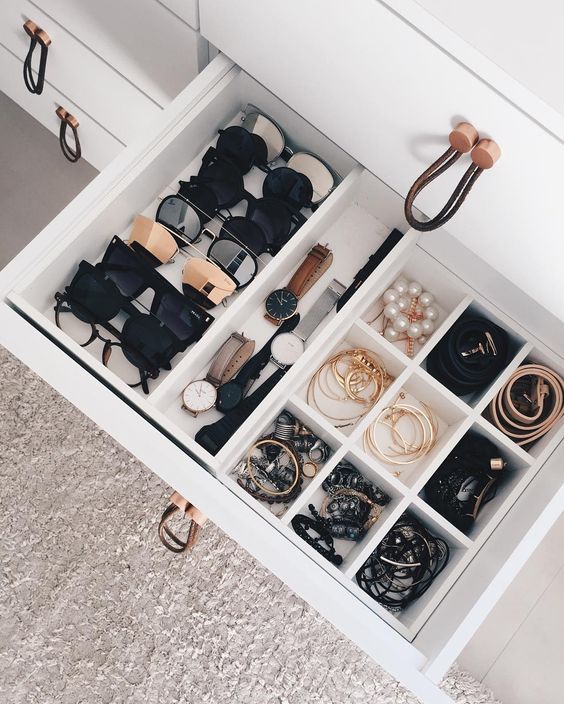 Picture Courtesy: Salice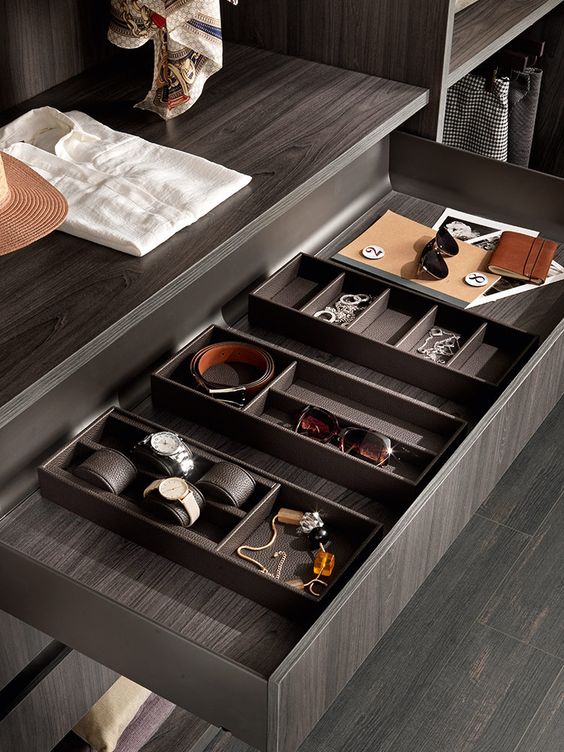 Picture Courtesy: Perfieta Ordem
Do you have more suggestions on how we can save 60 minutes a month by customizing our wardrobes?