Do you feel that there is not much you can do with a bedroom with limited space? While to some extent, that may stand true, it sure isn't absolute.
Your bedroom is the most intimate space in your home which you come back to each day, to relax and rejuvenate. It also is the space that reflects your personality more than any of the other sections of your home. Now, given the times we're living in, a small bedroom may more often than not, feel rather limiting, if not suffocating. Which is why the perfect balance of design and functionality plays a crucial role in making you feel truly at home.
Let us take a look at some of the most effective ways in which you can make the most of your small bedroom;
#1 PUSH EVERYTHING TO THE SIDES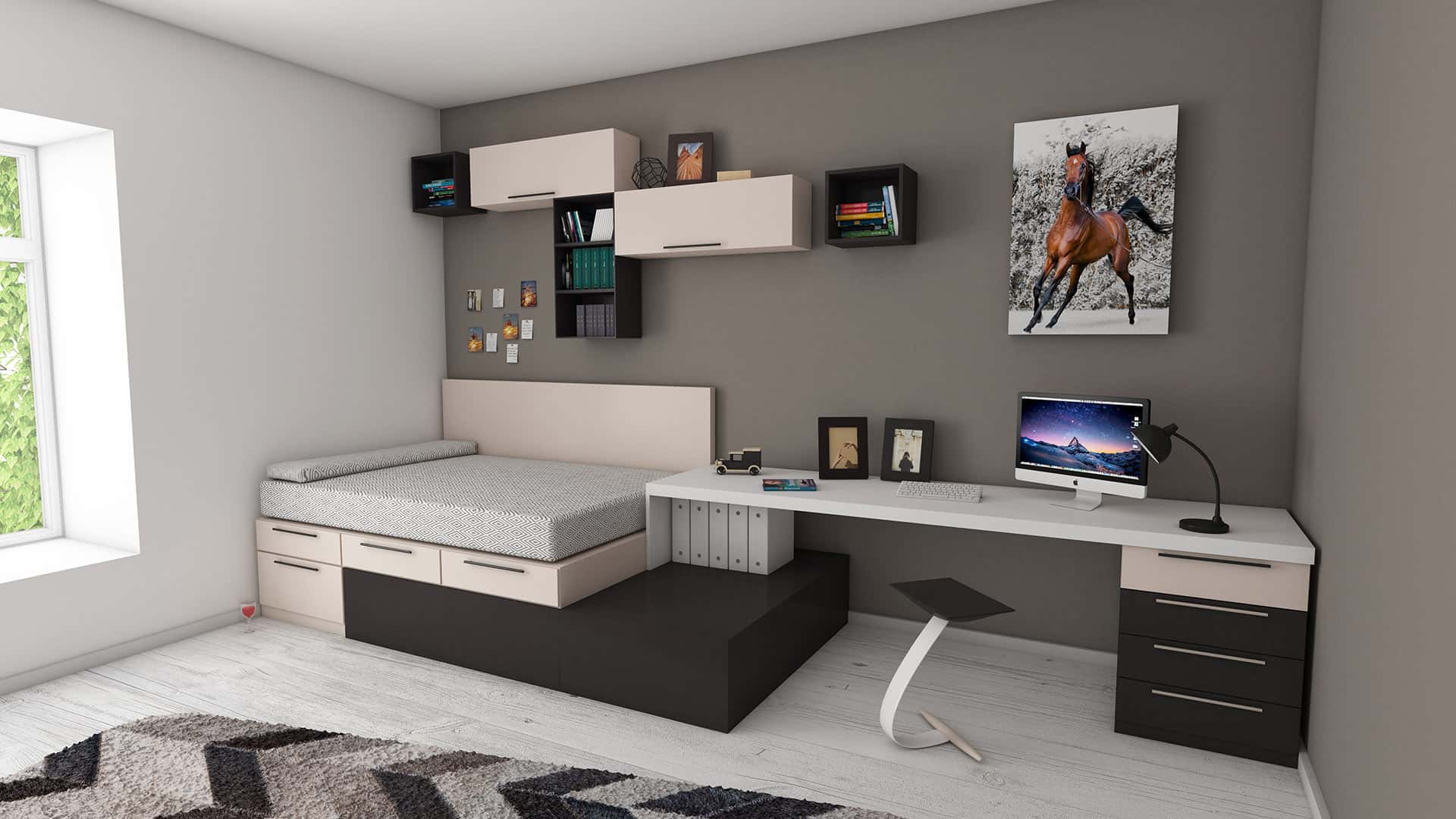 The more scattered your furniture sits on the floor of your small bedroom, the smaller it will look. Align the cupboards, bed, dressing table, study table and anything else that you desire to house, touching any of the walls of the bedroom in a way that it leaves a breezy space in the center of the room. Throw in a rug and some floor pillows and voila! You now have a lot of room for daily activities like yoga or working out as well as a cozy base where you can spend some quality time with your friends and family.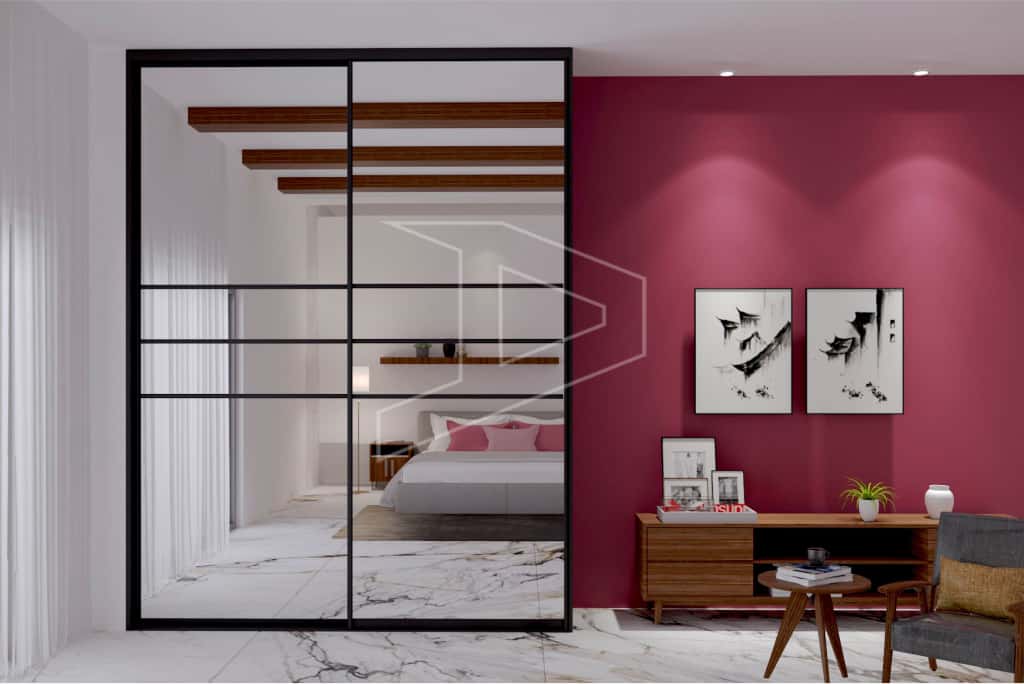 It's no new news that mirrors tend to make a space look bigger than it really is. While covering an entire wall with mirrors may delight some people, you'll surely not be advised of it by any experienced interior designer. But cover a wardrobe with mirrors and you'll have yourself a sleek and functional piece of furniture that also happens to make your small bedroom feel not so small anymore. Besides, you can gladly do away with the responsibility of picking the shade and material of a wardrobe that compliments your bedroom design.
#3 FOLDABLE FURNITURE FOR THE WIN
Picture Courtesy: Aristo Wardrobes
Picture Courtesy: Ali Express
Gone are the days when a bedroom was just meant for you to sleep in every night. Given how much time we spend at home now, you must consider looking for foldable multipurpose furniture pieces like a sofa-cum-bed, wall mounted table, foldable chairs and even a walk-in closet!
#4 TREE WALLS AND THE SKY
Why settle for little windows when you can enjoy a magical view from your bed. A glass wall overlooking the city or a deck with sliding glass doors not only add to the elegant design of a room but also allow natural light and ventilation to make your bedroom feel more open.
#5 HIGH CEILINGS CAN MAKE A LOT OF DIFFERENCE
If your house has high ceilings, especially in a metropolitan city, consider yourself to be amongst the chosen few who can enjoy a magnificent chandelier in the middle of their bedrooms. If not, you still can. If you opt for Japanese style furniture that are generally of low height or almost at ground level. This brings in a lot of breathing room, making a small bedroom feel larger.